Our (current) premises
New buildings are necessary in order to establish a satellite campus of the University of Bayreuth in Kulmbach.
These will include house offices, seminar rooms, research laboratories, as well as rooms for administration and service. Until the new building works are completed, various areas in Kulmbach will be used in the transitional period.
Currently, Faculty administration is located on the premises of Kulmbacher Spinnerei. The former administration mansion (Fritz-Hornschuch-Str. 13) provides conference, seminar, and meeting rooms, which can be used for various university and non-university events (both by in-house and external interested parties). Further architectural developments are progressing continuously.
The address and directions can be found here.
Service and equipment
Our premises are accessible via an electric transponder lock. Employees of the University can be granted access, while guests receive a loan transponder. The rooms have flexible seating and equipment (LCD display, whiteboard, flipchart, lectern, PC-projector, Eduroam or Bavaria WLAN) as well as catering on request, and can in part be used around the clock. Please note that our premises are unfortunately not yet barrier-free.
If you have any booking requests, questions, or suggestions, please contact the secretary's office.
---
Conference room K7 on the 1st floor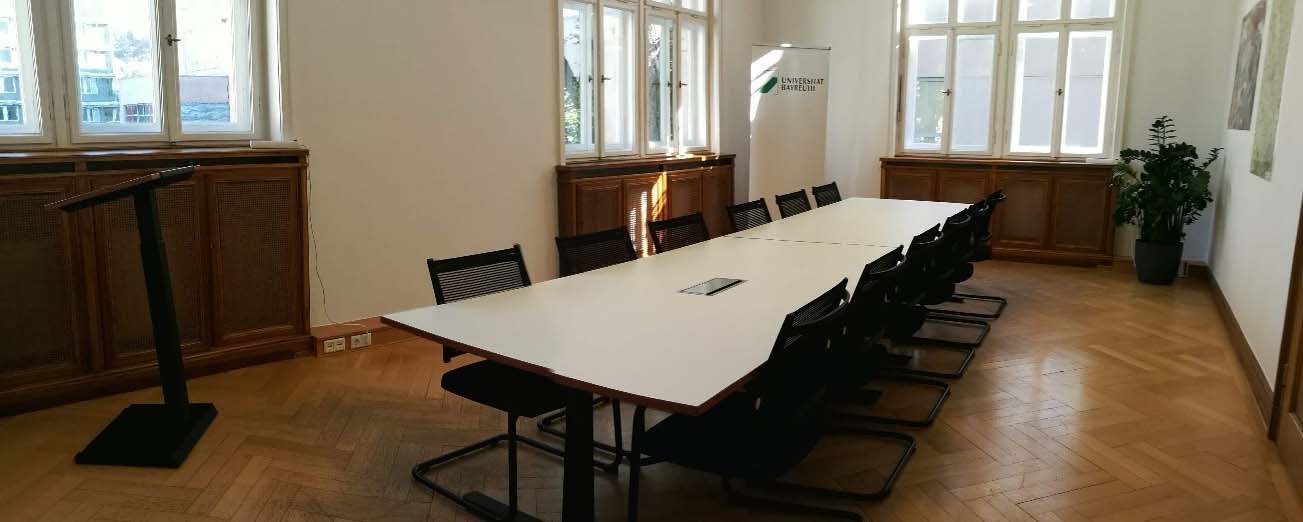 Equipment
2 large tables (one with power, HDMI, and VGA connection in the middle)
12 chairs (expandable up to 16)
Lectern
70-inch fixed LCD display (includes HDMI and VGA connector and cable)
PC-projector extra (incl. HDMI and VGA cables)
USB Presenter
Photo camera with video option
Video conference system technology
Flipchart available
WLAN available (Eduroam or Bavaria WLAN)
---
Great common room "Fritz Hornschuch" on the 2nd floor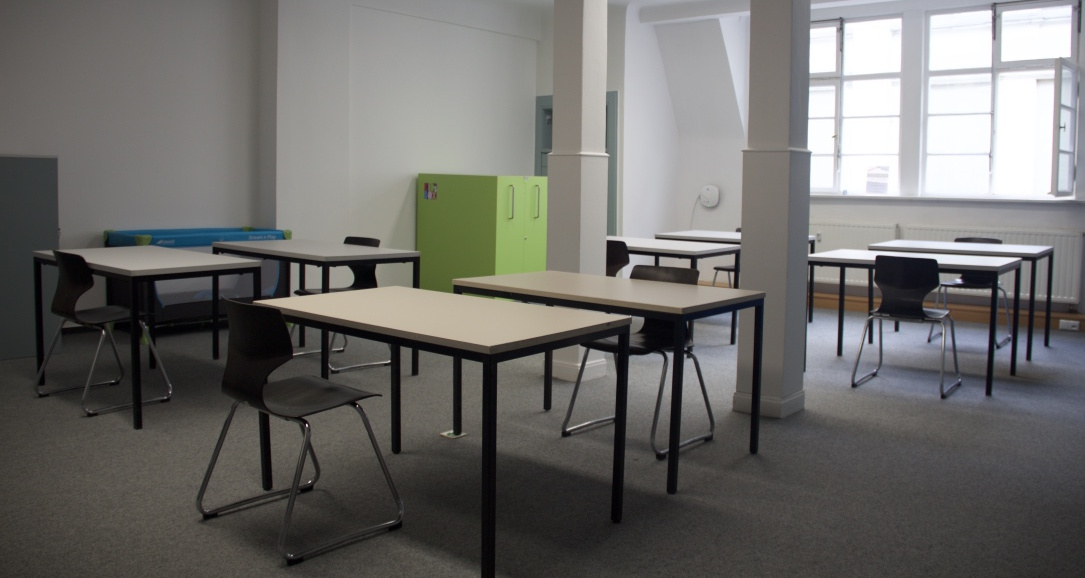 Great common room
Common room with eight tables/eight chairs (due to the currently valid Corona regulations, the simultaneous use is limited to a maximum number of eight persons)

Advance booking required via e-learning

Transition to the library and the media lab

Equipment
Kitchenette with microwave, kettle and bottle warmer

Extensively equipped kids box incl. cot

WiFi available (Eduroam or Bayern WiFi)

Media lab on the 2nd floor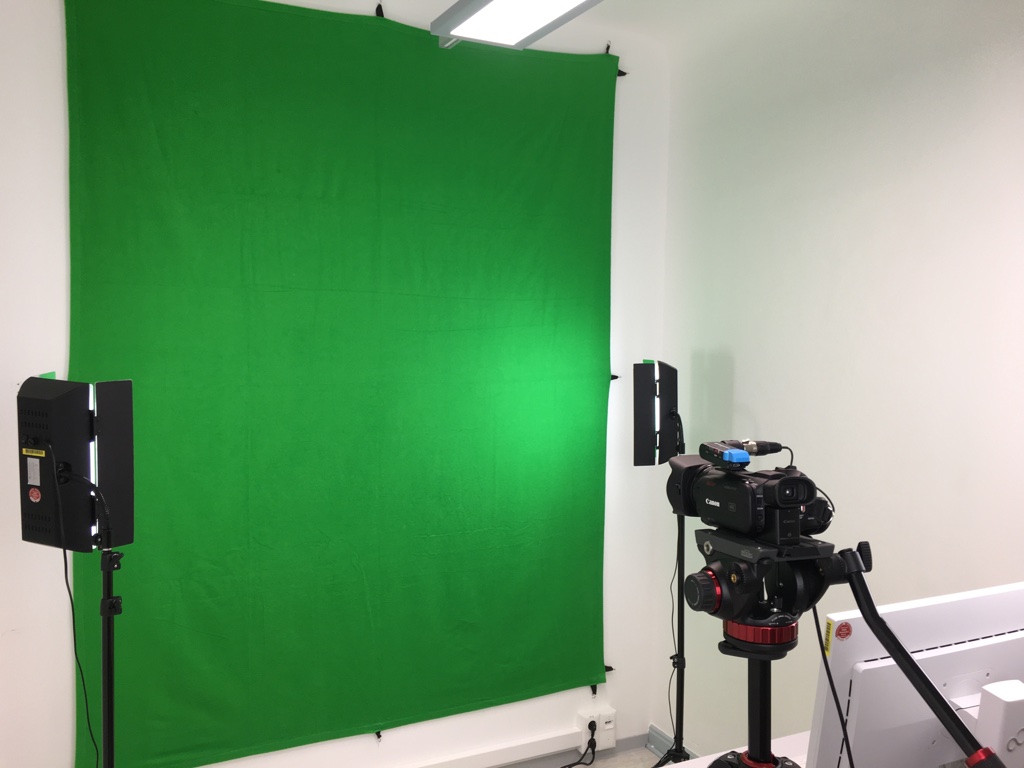 Media lab
We are happy about the opening of our media lab, which was created in close cooperation with the FZBHL. Here our teachers have the possibility to record their lectures in front of the green screen. In media and presentation training, our students practice how scientific information can be prepared in an understandable manner for the public.
Equipment
Green Screen Studio
Recording technology

Wireless microphone system

Headsets

Lighting technology inl. ring light, softboxes and tripods

Photo table incl. accessories

Photo camera with various lenses

USB-Presenter
WiFi available (Eduroam or Bayern WiFi)

---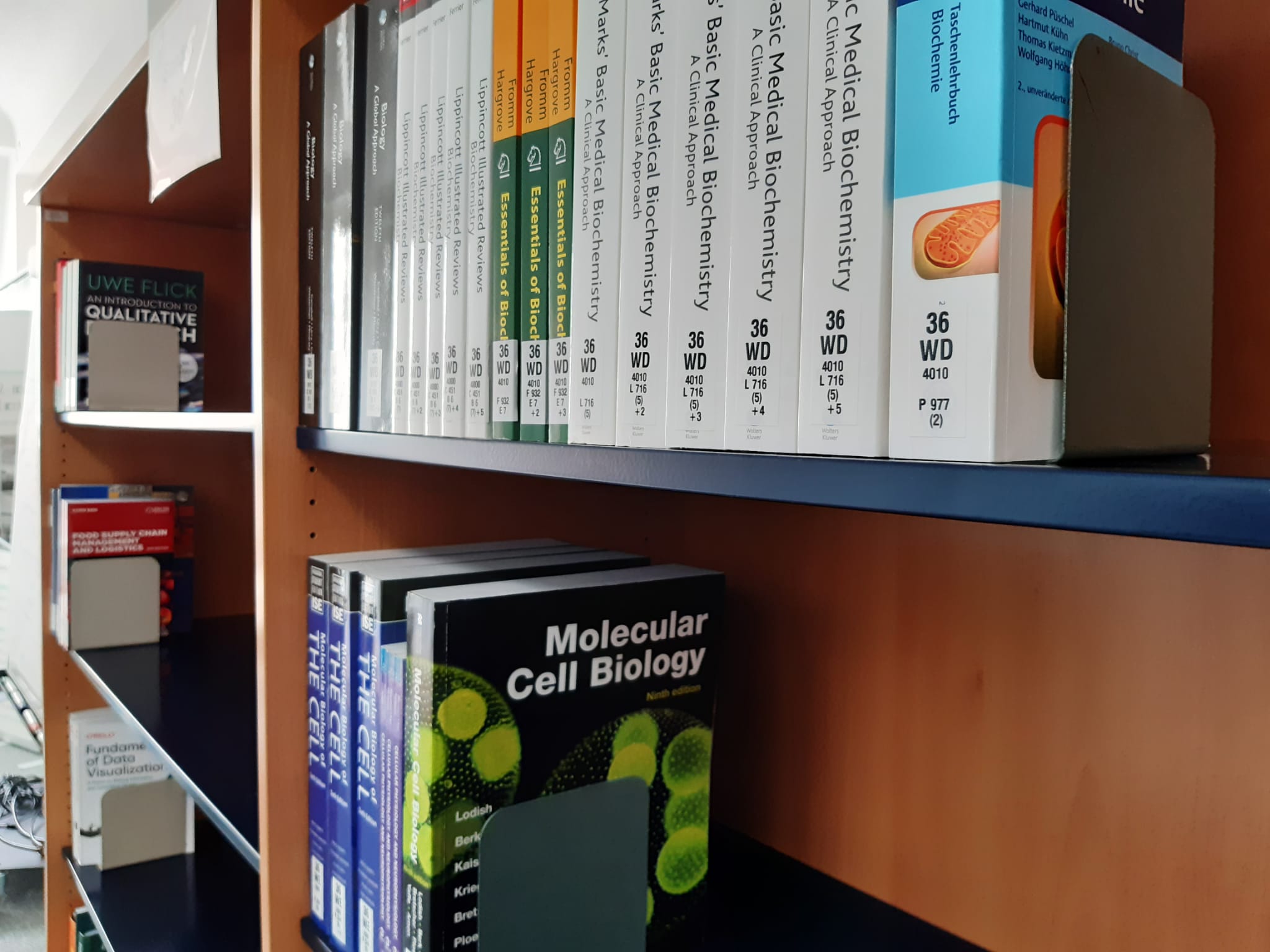 The interims library on our Campus is open. Here all employees and students have the opportunity to view or borrow scientific literature. Our library is part of the central libraryof the University of Bayreuth.
Current opening hours: Mon-Fri from 12 pm to 1 pm. Books can be returned on weekdays from 8.30 am to 1 pm via a return box in the common room.
Access via the Common room on the 2nd floor.
Click here to visit the library of the University of Bayreuth.
Rooms of the University at the Fritz Shopping center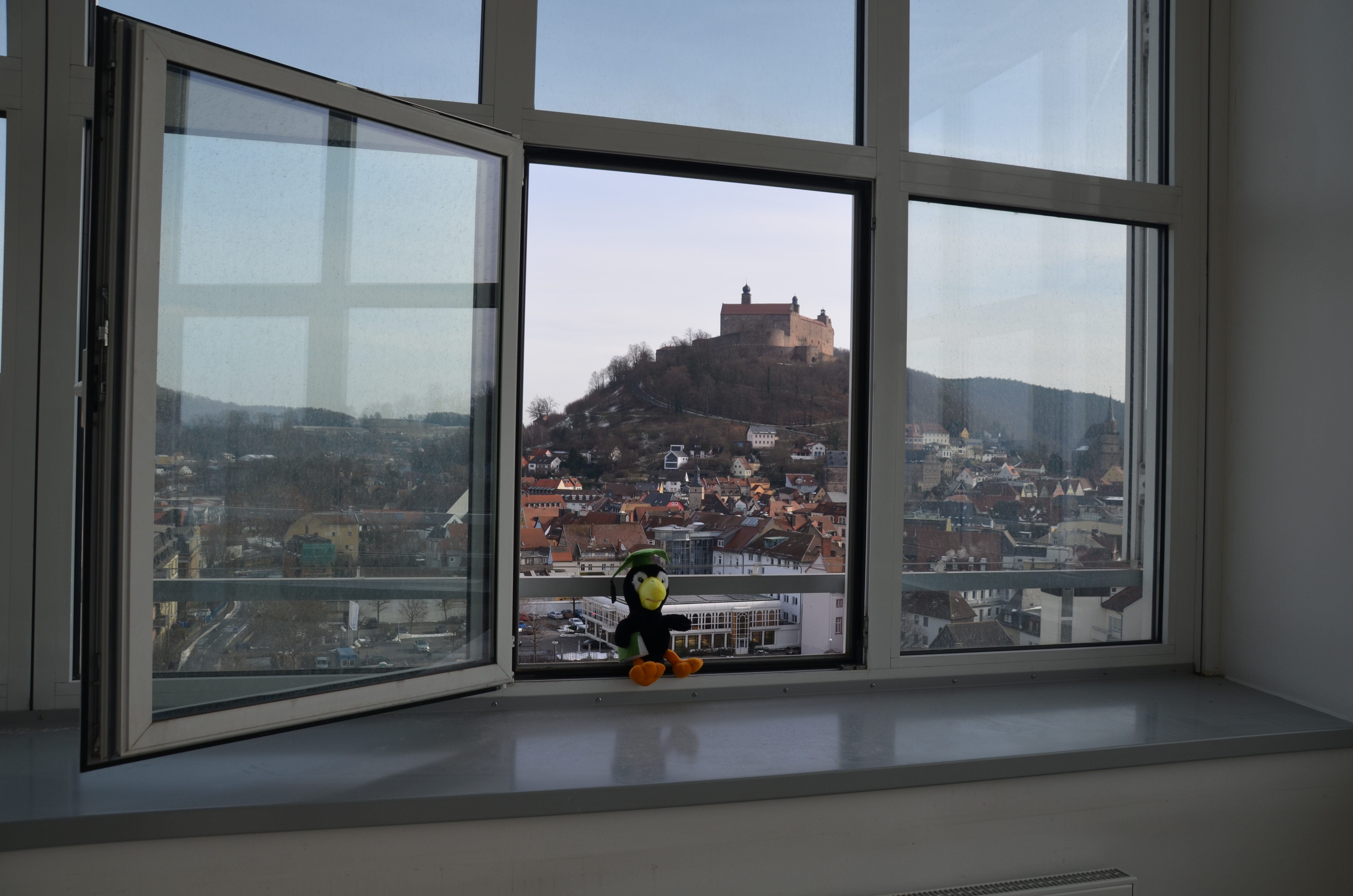 Located in the Fritz shopping center right next to the offices of the Campus Kulmbach, various rooms with a total area of approx. 2.800 square meters are used by the University of Bayreuth. A characteristically scientific working environment has been created here. In addition to offices for the professors and their teams, there are mainly laboratories for beginner internships in biology and chemistry with extensive measurement technology, key labs and seminar rooms to be found here.
1st floor
This is where the rooms for the professorships Food Metabolomoe and Bio- and Food Analysis will be located. Handover to our Faculty is planned for October 2021.
2nd floor
These rooms are extensively equipped for basic internships in the natural sciences. Use is planned from the end of the winter semester 21/22.
7th floor
The rooms for the professorships Biochemistry of Nutrition and Crop Plant Genetics are located in this area.
Barrier-free access via elevators.