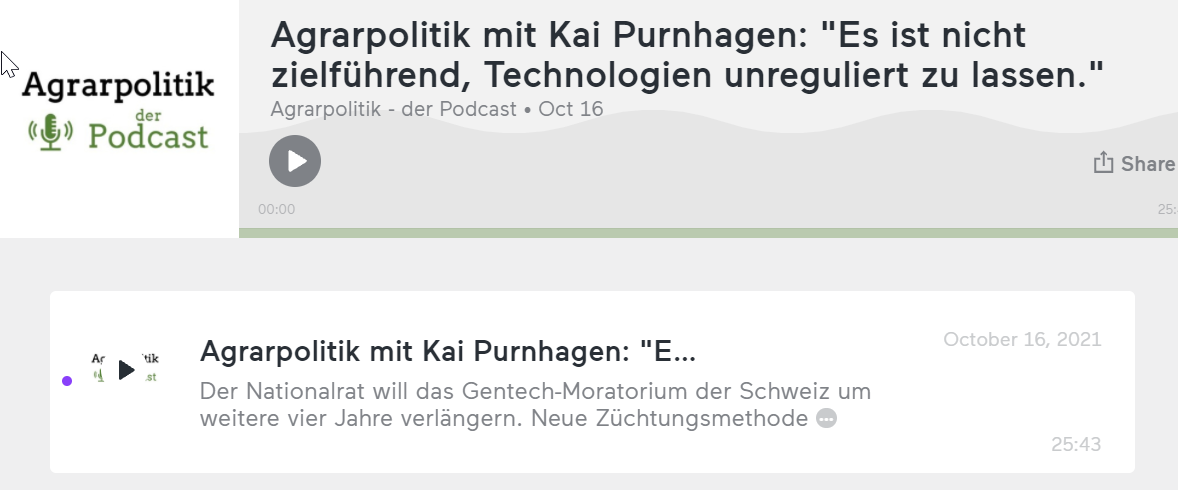 Prof. Dr. Kai Purnhagen: Agricultural policy - "It is not expedient to leave technologies unregulated.
Kai Purnhagen says that new breeding methods should be regulated differently than classic genetic engineering. In an interview, the agricultural lawyer explains what such a regulation could look like.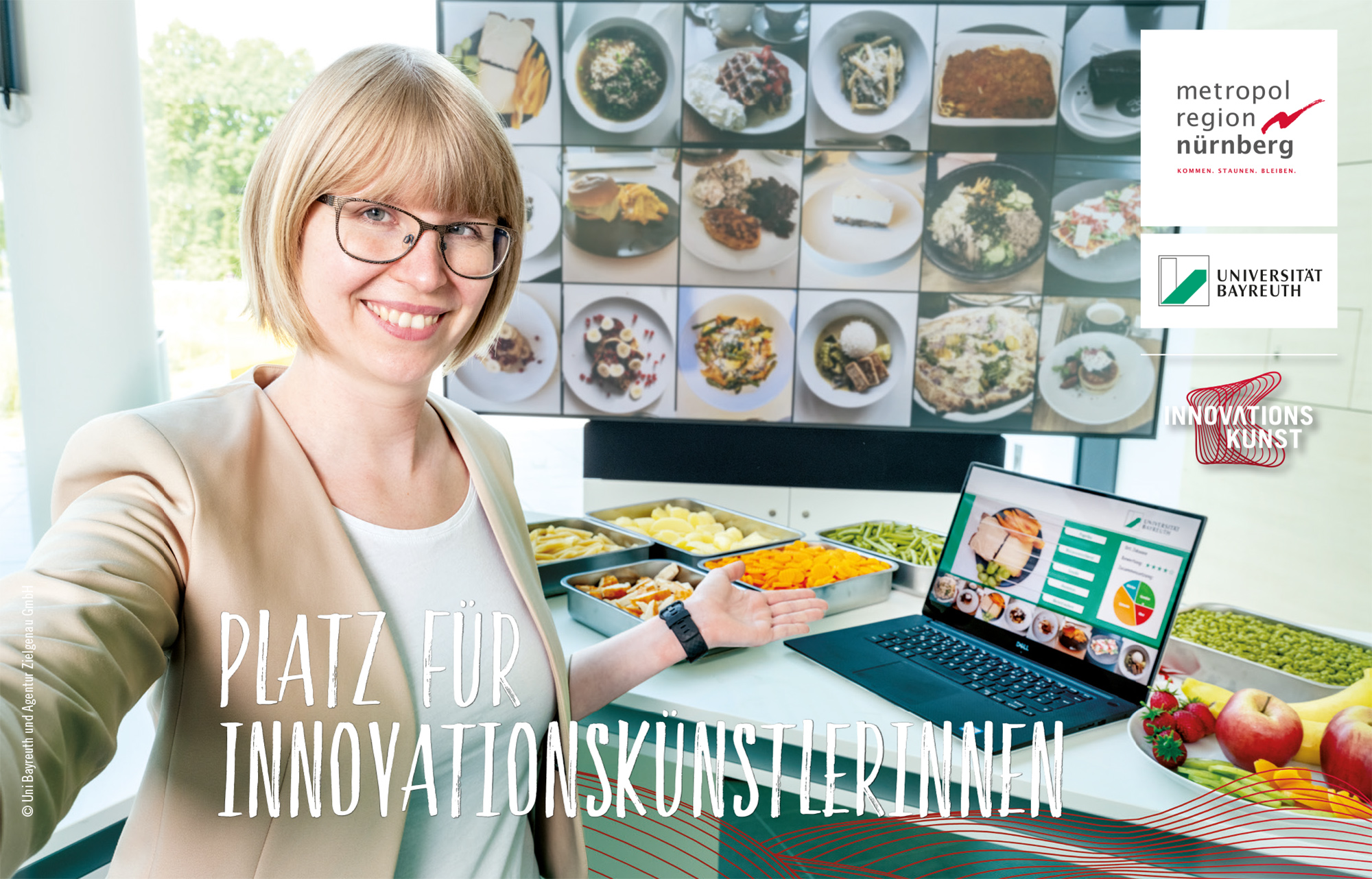 Published on 06.07.2021.
Jun.-Prof. Dr. Laura König: In the focus of the smartphone lens: Professor examines eating behavior with modern technologies

With the help of an app, Prof. Dr. Laura König is thinking outside the box to research eating behavior: What healthy food is is obvious - the researcher investigates how incentives are created for people to actually eat healthier.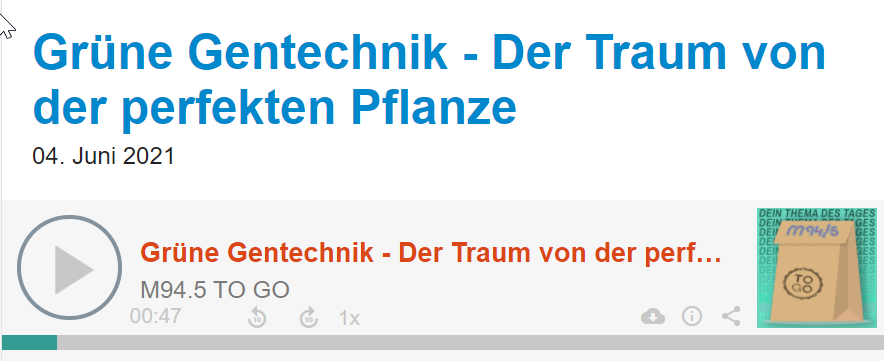 Erschienen am 04.06.2021.
Around 90 percent of consumers reject it: green genetic engineering. The use of green genetic engineering is still banned in Germany or has too high hurdles to really be approved. But that could change now. In a new study by the EU Commission, the opportunities offered by green genetic engineering are clearly highlighted. It could follow from this that it will soon be easier to practice. Stephan Clemens, Professor of Plant Physiology, explains whether the opportunities or the risks predominate.
Click here to listen to the full version of the podcast (in German).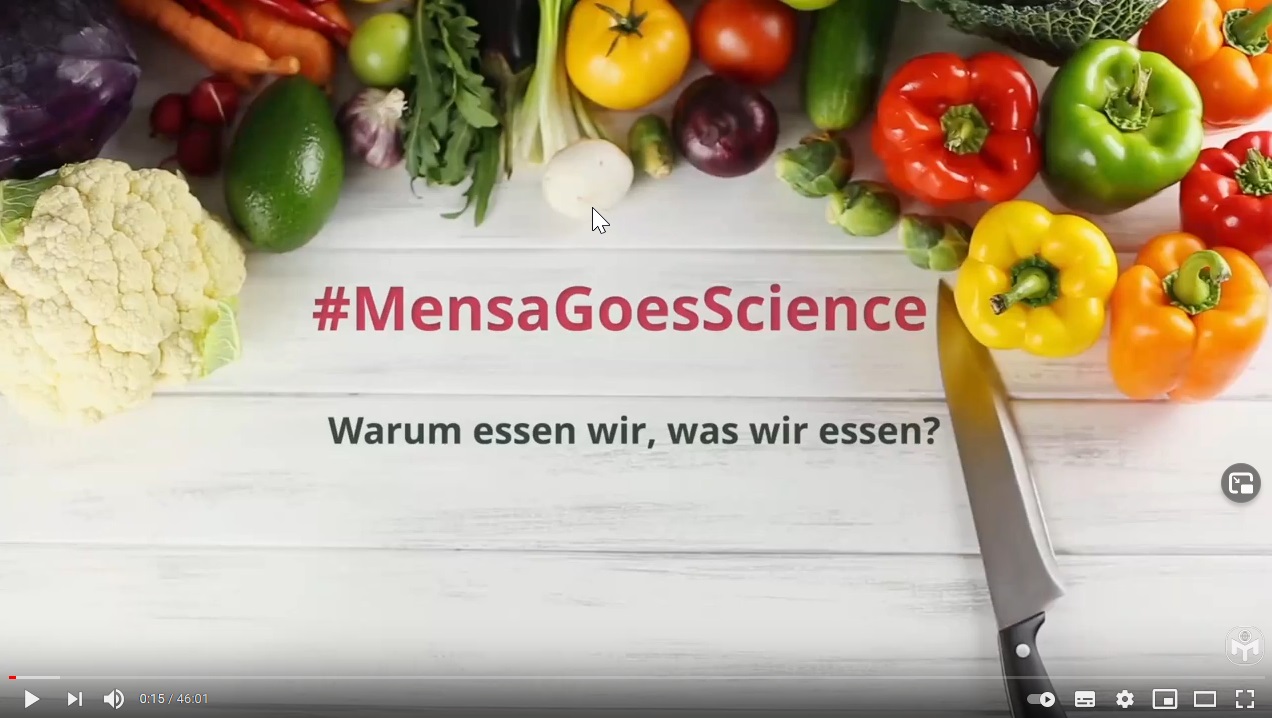 Published on 06.02.2021.
Food is a basic human need. In many parts of the world, however, hunger no longer plays the main role in food choices, because food is often available around the clock and in abundance. In her #MensaGoesScience presentation, Jun.-Prof. Dr. Laura König sheds light on how we make food-related decisions, which factors within and outside the individual play a role, and answers the question of why we sometimes eat less healthily than we would like to.
Click here to watch the full version of the video (in German).
---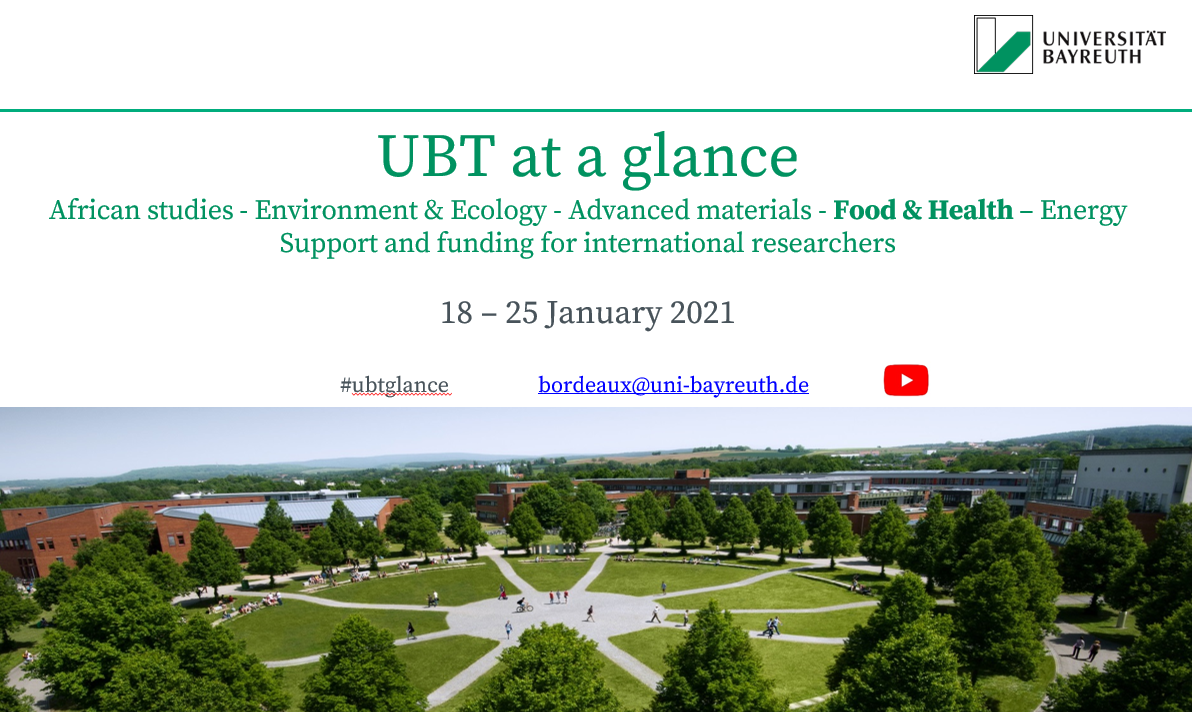 Published on 21.01.2021.
In the event series "UBT at a glance", organized by our UBT Gateway Office in Bordeaux, founding dean Professor Clemens introduces the seventh "Faculty of Life Sciences: Food, Nutrition and Health". He talks about the global challenges in the field of food and health and explains how the faculty will address these challenges in research and teaching in the future.
Click here to watch the full version of the video (in English).
---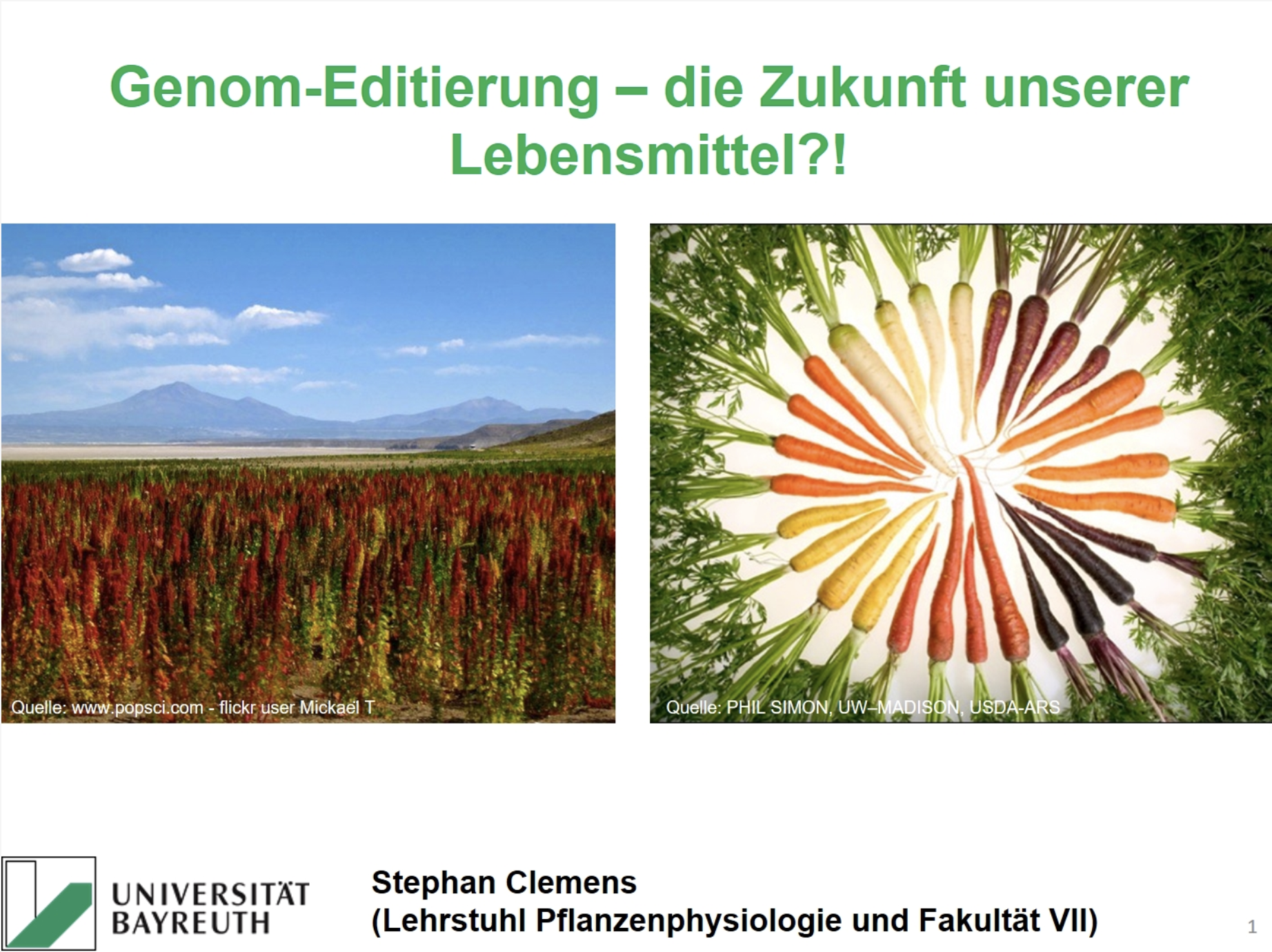 Published on 06.05.2020.
A discrete number of crop plants form the indispensable basis of our life. What wheat, rice, and corn, for example, all have in common is that these species are genetically very different from their original wild forms. For a few years now, new methods have been available that allow the targeted modification - i.e. editing - of genes. Prof. Dr. Stephan Clemens will report on the potential of these methods in the May Stadtgespräch (City Talk). The biologist is Chair of Plant Physiology at the University of Bayreuth.
Click here to watch the full version of the video (in German).
---