Meet the Campus in Kulmbach 2022
Welcome to the Campus in Kulmbach! Between 10:00 and 15:00 you have the chance to get to know the campus in Kulmbach and its team. Take a look at our new laboratories and get first-hand information on our study programmes and student life in Kulmbach. Meet our professors and learn more about their exciting research areas.
What can you look forward to?

An attractive programme with diverse offers awaits you on the grounds of the "Alte Spinnerei" and on the first and second floor of the Fritz shopping centre.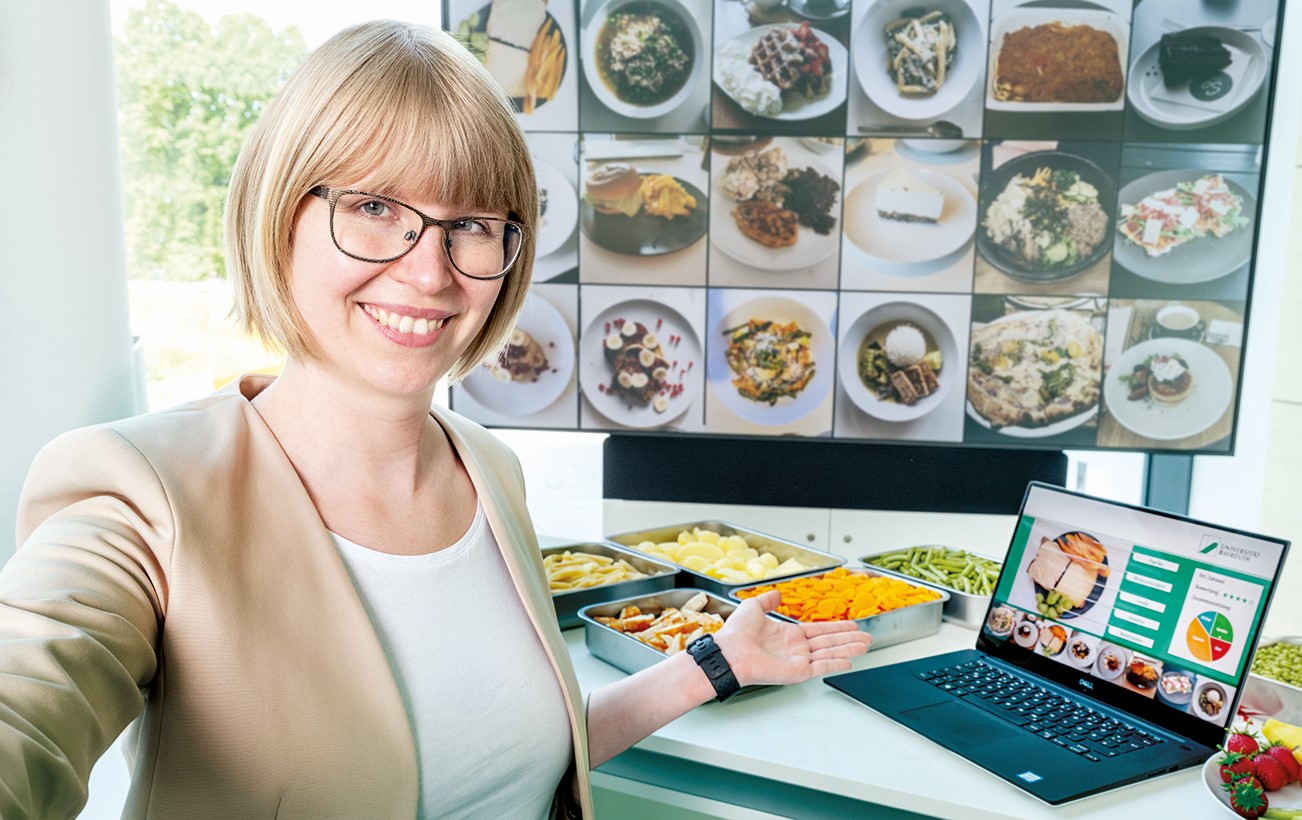 We cordially invite you to explore the campus on one of our guided tours. You will get insights into the new laboratories and you can carry out exciting mini-experiments together with our professors.
You will also have the opportunity to participate in a real study. At a "fake food buffet" you can create your favourite lunch plate from a range of artificial foods and dishes that are deceptively similar to the originals in colour, shape and weight. The selection will then be analysed by our experts.
Learn how vegetables affect stress reduction in our cells and watch under the microscope what happens to our liver cells when we consume unhealthy food over a long period of time. Find out about our attractive study programmes and discover at the KulmUNIty Garden what nutrition, health and community gardening have in common.
​
Seize the opportunity and visit us at the new Campus in Kulmbach! We look forward to seeing you.
---
Programme
10.00 a.m.: Welcome reception
10.15 a.m. / 12.30 p.m. / 2.15 p.m.: Guided campus tours
​11.15 a.m. - 1.45 p.m. (continuous): Fake Food Buffet - SEMINAR ROOM on the 1st floor of Fritz shopping centre
11.15 a.m. - 3.00 p.m. (continuous): ​LABORATORIES on the 2nd floor of the Fritz shopping centre
Mini experiment: Vegetables - Natural helpers against oxidative stress
Mini experiment: Food from light - How plants take care of us
Mini experiement: Nutrition & Biochemistry - How food influences our health

11.15 a.m. - 3.00 p.m. (continuous): INFO AREA on the 2nd floor of the administration villa
Information stand of the Student Council: Student and campus life in Kulmbach

Information stand of the Study Service: Study programmes and services

Info stand "Innovate Food Law": Regulating innovation through innovative regulation
2.00 p.m. - 2.30 p.m.: Presentation of the Bachelor's degree programme "Lebensmittel- und Gesundheitswissenschaften"
11.15 a.m. - 3.00 p.m. (continuous): INFO AREA on the 2nd floor of the administration villa
Visions for the new campus. Exhibition of project work on the new campus buildings on the freight station site - developed by architecture students at the Hochschule Coburg
11.15 a.m. - 3.00 p.m. (continuous): Former "KAUFPLATZGELÄNDE"
KulmUNIty Garden - A community garden is being established for Kulmbach
Healthy nutrition for the heart