The Buddy Programme at the Kulmbach Campus
What are the goals of the Buddy Programme?
The first weeks in a foreign country are not always easy. We would like to provide international students and employees of the university campus in Kulmbach with guidance and orientation in the new country and the new town, thus supporting their social, linguistic and cultural integration.
Information for our volunteers:
To ease the start for our newcomers, we are looking for people with a connection to Kulmbach. Whether it is having coffee or going on an excursion together, visiting a concert, playing sports or just chatting: The project aims to create acquaintances and friendships across cultural differences. By volunteering, you will meet interesting people and learn about new cultures. Moreover, you will be an ambassador of the town and the region and contribute actively to the university campus in Kulmbach.
Do you feel like joining our programme? We look forward to hearing from you!
Of course, our students and employees are also welcome to take on a mentorship themselves once they have settled in.
The project is a member of the Kulmbach Bürgerengagement Börse.
Information for our international students and employees:
Are you looking for support in arriving in your new country? Would you like to get to know people from Kulmbach? Then simply write us an e-mail. As soon as we have found a suitable mentor, we will send you and your mentor the contact details of each other by e-mail. You can then connect directly and arrange a first meeting.
Contact:
E-Mail: studyservice-kulmbach@uni-bayreuth.de
Telefon: +49 (0) 9221 407 9570 (Biehl) oder 407 9571 (Kaul)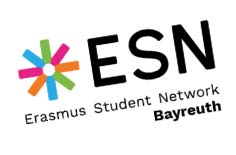 The Buddy Programme of the ESN Bayreuth
The Buddy Programme of the International Office in cooperation with the Erasmus Student Network (ESN Bayreuth) is also open for students at the Kulmbach Campus.
On the one hand, the Buddy Programme offers new international students the opportunity to get in touch with experienced students of the University of Bayreuth, ask questions and make friends. On the other hand, Bayreuth and Kulmbach students who are interested in international and intercultural exchange get the chance to meet new international students from all over the world.
Interested UBT students can find more information here.
New international students are automatically invited to the Buddy Programme by e-mail. If you have not received an invitation or need further information, please contact buddy@uni-bayreuth.de.